Sentinel Plus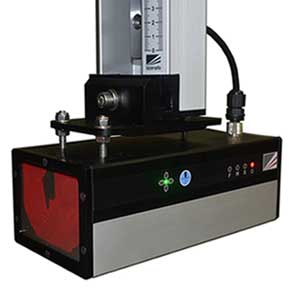 Sentinel Plus is the most advanced press brake guarding system ever designed for retrofit applications and is optimised for high speed performance machines. As a camera based system,
Sentinel Plus delivers exceptional levels of protection, productivity and performance.
Go faster than ever before

The Sentinel Plus Press Brake Guarding System includes RapidBend Plus technology that enables you to operate faster than ever before. RapidBend Plus works with flat sheets and box profile parts so the machine can close at high speed right down to 2mm above the material to significantly boost your productivity.
Key Features
• Mute point is easily set according to the material position and optically verified automatically on every cycle.
• Graphical user interface panel displays system and machine status in real time. Simple to follow instructions and messages make the system very easy to operate.
• Multiple modes available to suit any shape and profile of work piece. At the press of a button simply select a mode that best suits each bend job to achieve the best level of productivity and performance.
• Integrated status LEDs on the TX and RX for simpler and faster set-up and adjustment.
• Automatic monitoring of speed and stopping performance.
• Quick adjust brackets with tool lock to keep the transmitter and receiver clear during tool change.
• Automatic Tool Alignment for simple tool change that takes only a matter of seconds.
• Special Tools Mode automatically detects and adjusts for any size and profile tool.
• Optional monitoring of additional machine safety elements including emergency stop buttons plus side and rear gate interlock switches with real time status displayed on the user interface panel.
• Dual guarding option – install laser protection and a third party light curtain for even more flexibility. Simply select the protection that best suits the bend job.
For additional information on the Sentinel Plus Press Brake Guarding System, please download the brochure or Contact Us directly.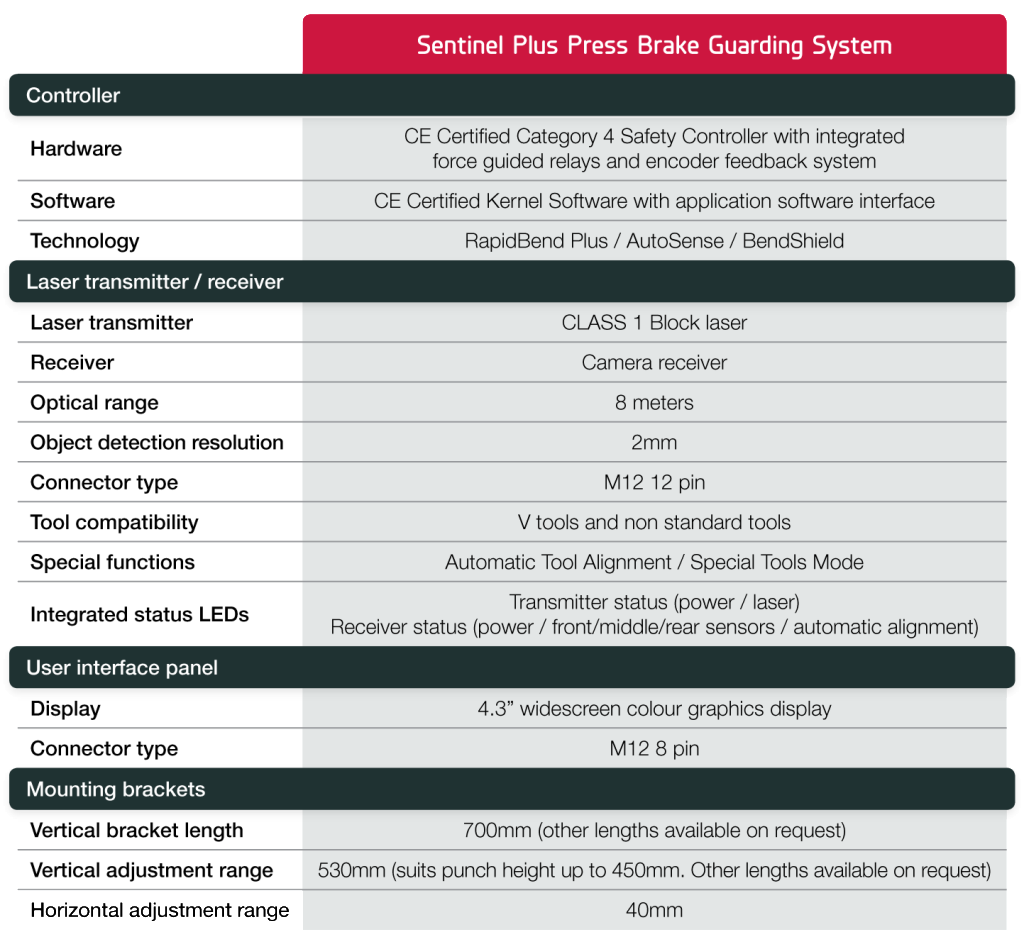 Sentinel Plus Press Brake Guarding System with RapidBend Plus Technology